Rester Vivants raconte l'histoire de quatre jeunes Égyptiens, depuis la révolution de 2011
jusqu'au cinquième anniversaire du soulèvement, en janvier 2016, dans l'Égypte du Maréchal Sissi.
Tous les quatre, ils se penchent sur leur propre histoire, leur propre image, et partagent leurs sentiments sur la situation actuelle.
Revolution, where are you? In today's Egypt, the youth's aspirations  for freedom are being caught between 
el Sisi's iron hand and the very necessity to live.  Four young Egyptians, who participated in the uprising in 2011, 
take a look at their own past and share their feelings about their current situation.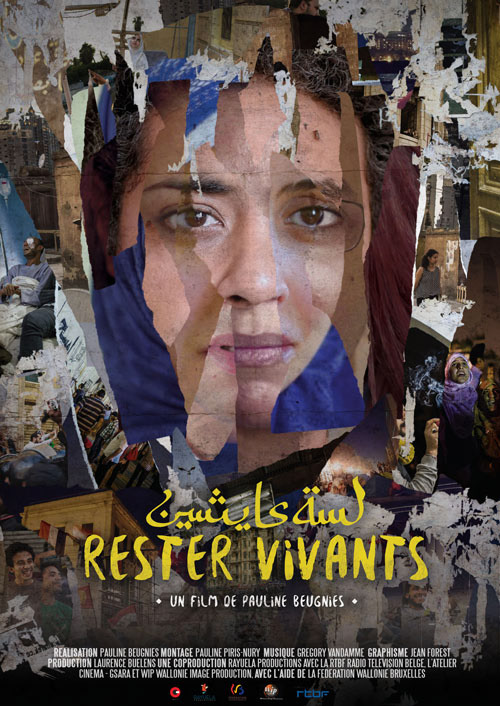 Réalisation : Pauline Beugnies.
Production : Laurence Buelens.
Montage : Pauline Piris-Neury.
Musique : Gregory Vandamme.
Graphisme/animation : Jean Forest.